A simple solution to help you transfer to and from a car seat.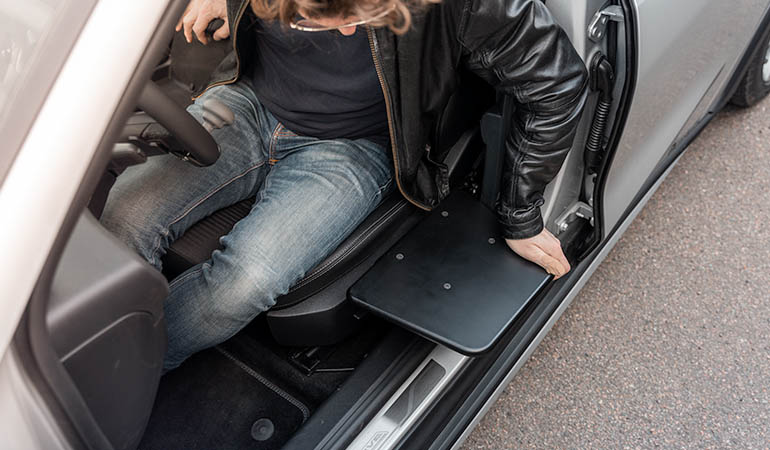 The Transfer Board folds out next to the car seat enabling users to easily transfer over.
When the Transfer Board is not in use, simply flip it up and fold it away, where it remains discreet and out of the way until it is needed again.
Lightweight 2 in 1 solution – foldable and removable
Height adjustable
140kg SWL
Vehicle specific and universal brackets available
Driver and passenger side installs
No permanent modifications to vehicle
Adaptable board which can be tailored to customer requirements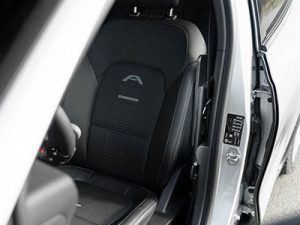 The BraunAbility Transfer Board is not only for wheelchair users. Anyone who needs a little help getting seated can use it. If a user is getting seated from a standing position, the transfer board can give them a place to sit without having to crouch into the car at the same time. When standing up, the transfer board makes it possible to rise straight up.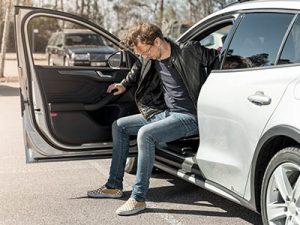 The Transfer Board has no negative impact on the use of the vehicle, when not in use it can be folded neatly out of sight or the board can be completely removed. Simple to install and the Transfer Board uses the same bolt holes as the car seat itself so no permanent alterations are made to the vehicle.