Strengthened Partnership between Elap and Autoadapt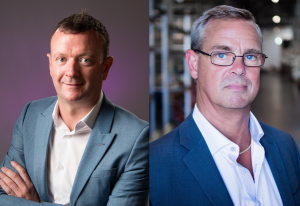 Elap are delighted to announce that Peter Wahlsten has been appointed a Non-Executive Board Member at Elap, this will come into effect from the 1st October 2017.
Peter is the Executive Vice President of Autoadapt Sweden, he has over 25 years' experience in the Mobility industry. With his experience and wealth of knowledge Peter will help Elap to get to the next level in our industry so we can reach our ambitious targets.
David Anderton – Elap Owner
"We are thrilled to welcome Peter to the Elap Board. His experience and considerable knowledge of the industry as well as his proven track record of running a huge organisation like Autoadapt will add strength and effectiveness to our Board."
Peter Wahlsten – Autoadapt Executive Vice President
"Our journey into the UK started in 2002 when we set up Autoadapt UK. Since then we have been working really hard with our dealers in UK and Ireland and have finally found the best way to provide safe solutions for thousands of satisfied consumer customers."
Elap partnered up with Autoadapt in January 2015, to become their Official UK Distributor for consumer products. In this time the relationship between both companies have grown from strength to strength allowing Elap to give the best products, service & support to the UK network.
David Anderton, continues
"Peter will also make a significant contribution to our innovative future product developments, as well as growing our company brand. We are looking forward to working with him to drive our business forward."
With Autoadapt's mission being to constantly develop new products and focus on product quality, safety, service and support. The current aim is for both companies to continue this strategy together and support the UK and Irish industry with nothing but the best in the areas of products, service and support.
Peter Wahlsten, adds
"As David has mentioned we have been extremely successful in the UK and Irish market together with Elap and I can only see this partnership strengthening. I'm personally very happy to be a part of the Elap board, together I'm sure we will reach our desired goals and strengthen our position for our products even more in UK and Ireland. With that said I would to say thank you to all our dealers for choosing Autoadapt consumer products through our partner Elap."