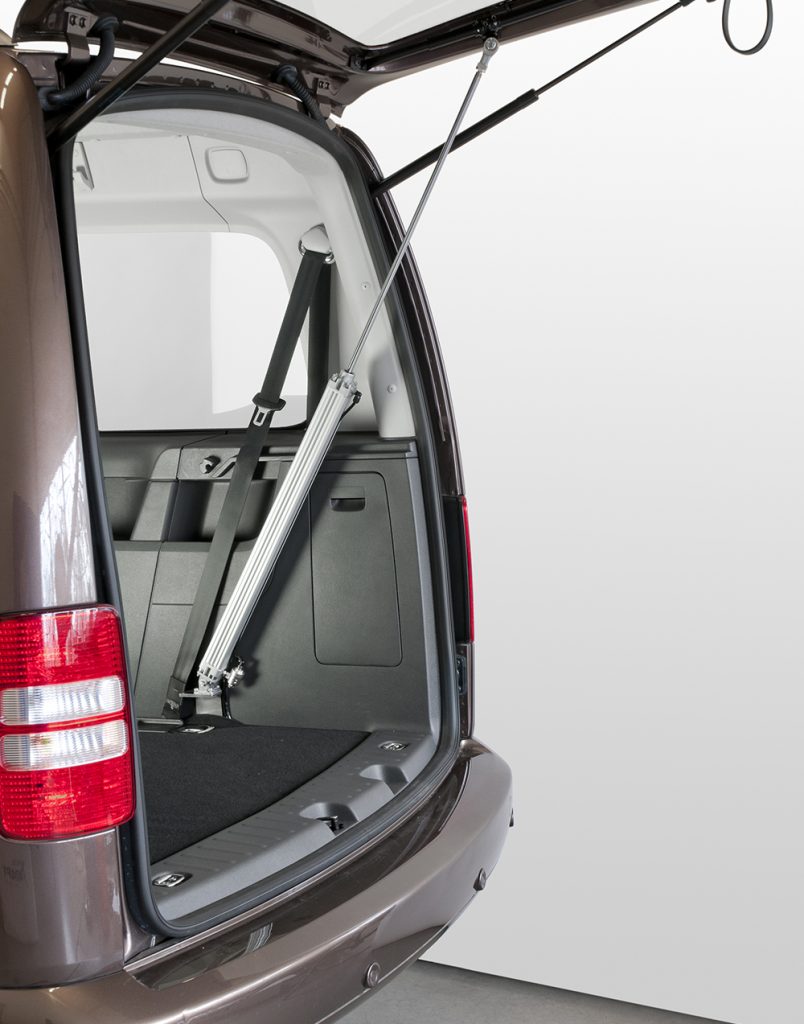 Converts a standard manual rear hatch into an automatic rear hatch.
A pneumatic hatch opener assists in opening and closing the rear hatch. Operated by a switch or by a wireless remote control. A-Hatch does not prevent the hatch from being opened or closed manually. Delivered complete with a universal bracket. The stroke length of the cylinder is 600 mm.
For vehicles without an electric hatch lock, the accessory Hatch Lock Opener can be integrated into the system.
Quick facts
• Clever universal fixation on windows
• Does not prevent manual use of the rear hatch
• Suits almost all vehicles/applications
• Small and flexible